Our hours are:
CLOSED Sun & Mon,
11 to 7 Tues. & Wed,
11 to 8 Thurs to Sat
Sit & Stitch Thursdays from 6 to 8:  bring your project to get help, get started on something with a FREE class, or just come and work on your knitting or crochet!
---
Happy Holidays Everyone! As the year comes to a close, we want to wish everyone Happy Holidays and Happy New Year! We would also like to thank everyone for their support though out the year. It's been challenging but we are still here and ready to help you in any way we can in person and online; we are just a call or email away. Needful Things will be closing early on 12/24 (11am to 3pm) and we will be closed until 1/2/23 to do our annual inventory and prep for a huge surprise in March! We will be reopening...
---
• Drop Ship • Drop Ship Kits • Euro Yarns • KFI Drop ship • Knitting Fever Incorperated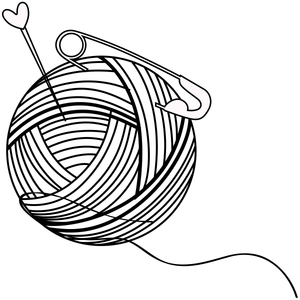 Knitting Fever Incorporated and Euro Yarns have given us a direct link to their drop ship kits. Use it to order the items and it will be mailed directly to you from Knitting Fever and Euro Yarns. International customers, please email with orders because Knitting Fever and Euro Yarns will not directship outside the United States at this time.  Just copy and paste the link in your favorite browser and look around!  https://shoplocal.knittingfever.com/?acct=10881
---
• discontinued • sale • yarn
Many of our wonderful yarns are no longer available to us, so we are giving you the chance to purchase them at a discount!
Online, you can find them at this Link , these yarns are priced 20-50% off.
---
As of December First, we have owned the shop for 1 year!
To celebrate, we are doing specials, both in store and on our website:
12/2 Wool and wool blends are 15% off
12/3 Clothing is 20% off
12/4 Self striping, multicolor or variegated yarns are 15% off
12/5 You will receive a little gift with your purchase; aside from the stitch markers we typically include with orders.
12/6 Single color yarns are 15% off