• hours • Malabrigo • Malabrigo KAL • Spring Hours • Summer hours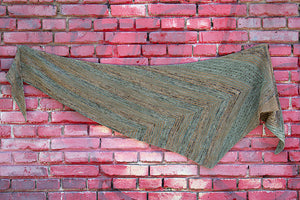 We will be starting our Spring/Summer hours starting March 8th 2021. They will be the following: Sunday-Monday: Closed Tuesday-Thursday: 11am to 6pm Friday-Saturday: 12pm to 8pm We will still be available to schedule appointments if anyone would like private shopping time.  Malabrigo is doing a KAL. They start April 1st using Malabrigo  Sock yarn, Mechita yarn or a combination of both. They are also having a contest on Instagram and Ravelry during the KAL using #malabrigokal.  The pattern is the Temperance Shawl as seen in the picture from Malabrigo's Ravelry page.  We will be posting reminders, Tina's yarn choices and progress...
---
Keep an eye open for our Local Yarn Shop Day plans; for 2021 the date has been set as April 17th!  We are hoping to be able to celebrate it in store, but we won't leave our online shoppers out, don't worry!
---
• BetteRings of Change • CAL • Crochet • crochet along • Elysian • pattern
Week One:  Tips and tricks!
A round by round guideline designed to make the pattern clearer and identify tricky spots.  Please note, this guide will not replace the pattern!
---
• BetteRings of Change • CAL • Cascade • Crochet • crochet along • Elysian
Have you wanted to try making one of those mandala style designs? We have gotten permission from Frank O'Randle to do a crochet a long using one of his designs, Mini BetteRings of Change!
---
• crochet along • crochet game • free pattern • knit along • knitting game
This post contains the weekly summaries of our game; knit or crochet along with us!  You can find the daily posts on our instagram and facebook pages.